---
---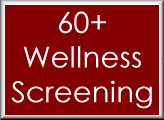 ---
A Program Of...
---

---
Our greatest asset is our caring, courteous staff!
---


EHSS cares about seniors. Our mission is to provide health screenings to Connecticut's seniors, and to educate seniors everywhere on health issues that are important to them. We use a mobile approach to bring a wide range of medical tests to seniors age 60+ in northwest and north central Connecticut. We've conducted over 65,000 health screenings in our 26-year history. We're an effective tool in reducing the impact of disease through early detection, health education and counseling.

Our health screening service is completely mobile. We use vans to transport staff and equipment to screening sites throughout the 47-town region we serve. Our clinics are most frequently held in local senior centers, nutrition sites, municipal buildings and community centers. Every attempt is made to promote and extend preventive care to elderly people within the familiar surroundings of their own communities. Volunteers in each community act as local coordinators.
BEST
of POD

BEST
of POD






---
---




Guestbook by Guestworld



Elderly Health Screening Service, Inc.
161 North Main Street
Waterbury, CT 06702-1405
USA

Phone: 203-753-9284
Fax: 203-596-0640


Elderly Health Screening Service, Inc. is a private, nonprofit, 501c3 tax-exempt agency.


All donations gratefully accepted.
Copyright © 1999-2002 Elderly Health Screening Service, Inc.

---
---